How To Contact Me
(Last Modified March 5 2003)
If you found this page as a spam bot or email scavenger, sorry, there is no machine readable email address here.
If you are a real human and need a response use the address jno at jnocook (dot) net to send email.
Note that I do not accept email over 16K. The body of such emails will be deleted, and a short note returned by a script. Unaddressed email or email over 80K is trashed on receipt without notice. All email is network filtered with current OSDL utilities, and checked by Spam-assassin for level-3 spam indications. Those are trashed also. Email matching the Procmail DEAMON variable is also lost on receipt.
Note also that I also do not want Press Releases, Show Notifications, or other unsolicited spam. You will get added to the 'Spammer refusal' list. Find an explanation of the attitude on the [Junkmail Education Project] page.
---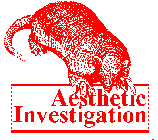 Aesthetic Investigations
Site Host: Outflux.net
URL: http://jnocook.net/mail.htm