---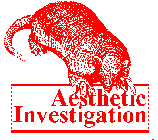 Aesthetic Investigation Website
Site Host: Outflux.net
URL: http://jnocook.net/printing.htm
---
License, Disclaimer, and Copyright Notice
All material and images presented here and on allied websites are secured by copyrights of the individual artists and organizations. In addition, this material is secured under the Creative Commons License (see below), except for possible more restrictive rights claimed by individuals and organizations whose materials appear on this website.
See the [index] page for Copyright notice.
Permission is granted to copy, distribute and/or modify this document under the terms and licence of Creative Commons. A copy of the license is included on the page entitled Creative Commons Deed 2.5
The Creative Commons Licence implies the following: it means you may (except as restricted above) copy, print, and redistribute (including via the internet or worldwide web) the content any of these files if they are kept intact, and reference of authorship (and copyrights) is made for the authors and prime copyright owners and artists, including, as appropriate, source references to this website.
Programs and source code are protected with the GNU General Public Licence, a copy of which is included by reference with any program source code.
---
page Updated 30 April 2001, 20 January 2006
URL: http://jnocook.net/printing.htm