The Virgo Toaster

by Kirsten Daleske
"What?! Oh, so I'm supposed to DROP what I'M doing, just to make you some damn toast?
Does it ever OCCUR to you that just maybe I don't WANT to make toast?
Do you ever ASK me to toast?
Do you ever say, "Please, Toaster, would you please toast this bread for me?" - NO!!
And WHY is TOAST so important to you, ANYway? It's half-burned bread; what is SO freakin' SPECIAL about that, that you need to be HARANGUING me DAY and NIGHT to make you toast?
EVERY GODDAMN MORNING!! How about CEREAL for once? HUH?"
[libra]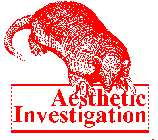 ---

Website Provider: Outflux.net, www.Outflux.net
URL:http://jnocook.net/toasters/virgo.htm
---