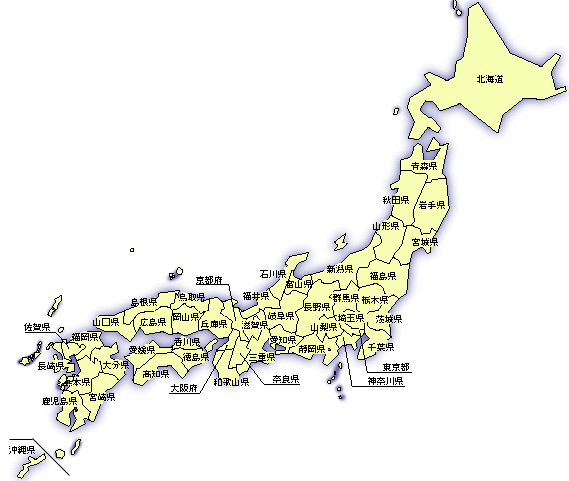 Shuko Wada Travels in Japan
Fri, 25 Aug 2000 10:03:07 CDT
We live in Fukuoka (in the Kyushu region); travled up to Tokyo on May 10 (in Kanto region). Will go to my parents in Tochigi prefecture tomorrow, Aug 26. We are going to Akita prefecture (in Touhoku region) to see a biggest fire work competition in Japan at a little town called Oomagari; then we will go to Morioka city in Iwate prefecture (in Tohoku) and spend 4 days traveling around Tohoku region and then go to Akita to do eco tourism. We will fly to Fukuoka on September 3 from Akita airport.
-- shuko
1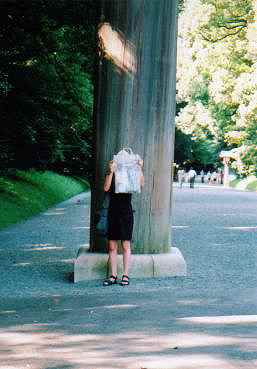 2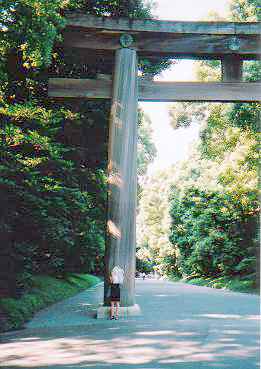 3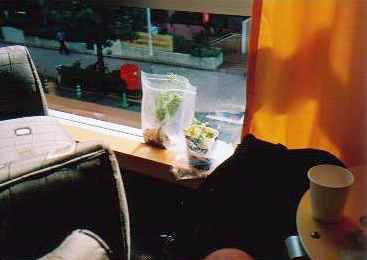 4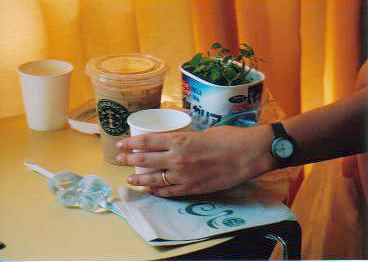 5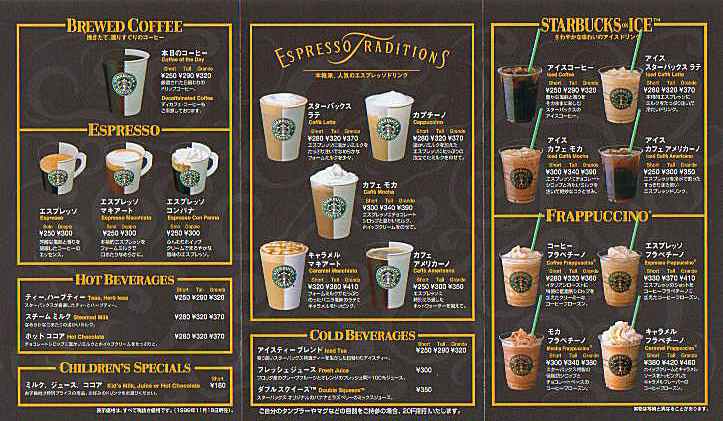 6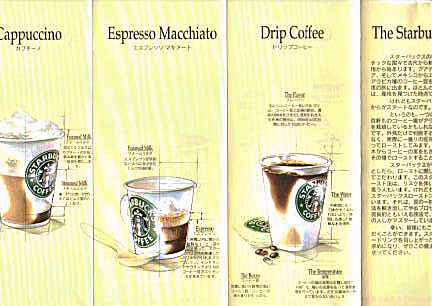 7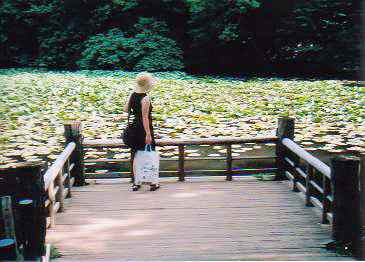 8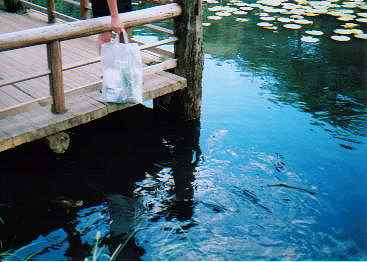 9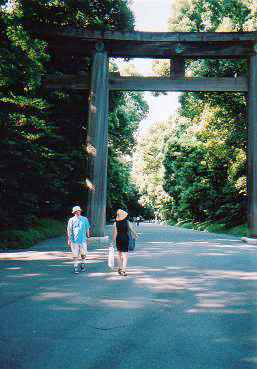 10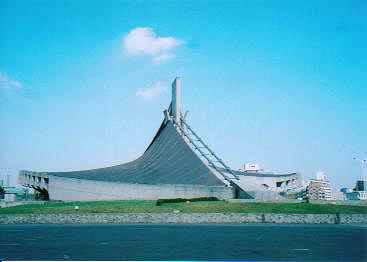 11
Shibuya dougenzaka and me walking with plants bag at Shibuya, Tokyo.
Famous Meiji shrine (bag is sitting right below the second column from right), Arthur looking up the shrine in the middle.
Shrine gate closeup, shrine gate. Meiji shrine's famous , biggest oldest gate.
Plant bond, bag bond -- plants are saying hello to turtles and koi at the pond and photo of the pond.
Famous gym in Tokyo.
We decided to take a break at Starbucks Shibuya. Their menu and complicated explanation of their product.
Coffee break -- plant with cappucino.
Plant eating sun through starbuck's window.
Further travels of Wada and Myer, below. August 24.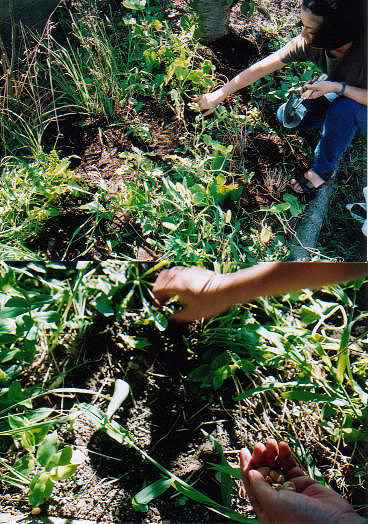 1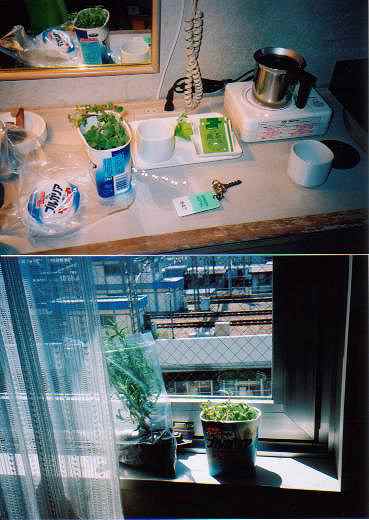 2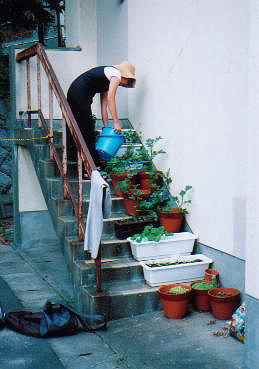 3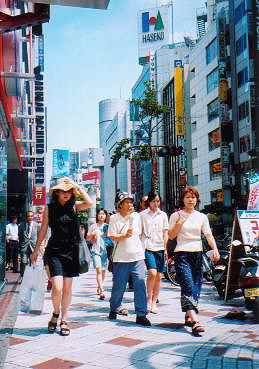 4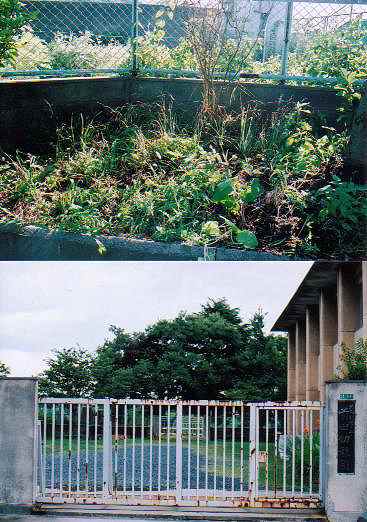 5
More photos hope you can tell the order. We stayed at a hotel called Green hotel in Tokyo. 'stairs' I wasgrowing everything there for a while. final destination: I re-planted everything except a few of your marigolds to travel with. All the potatoes are there. It used be a kindergarden.