the Illiad
800 years before the present era, Homer authors the Illiad.

The Illiad proposes itself as a manual of rhetoric. I am always amazed to be swayed in turn by the arguments presented by each of the war lords at the staff meetings.

What I've taken and made my own is the seductively simple phrase, first used in the Illiad, "Considering the favors you have done me in the past, I felt I could ask you for another."
Favors 10, 5, and 1
16 years before the present I authored a series of graded favors for use among family members, illustrated by Kees. They were to replace the verbal tokens otherwise exchanged among us. Nothing really worked out, for no-one ever handed them back.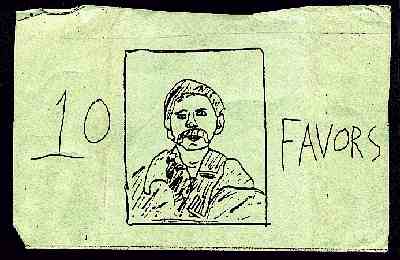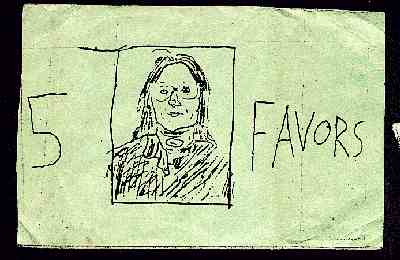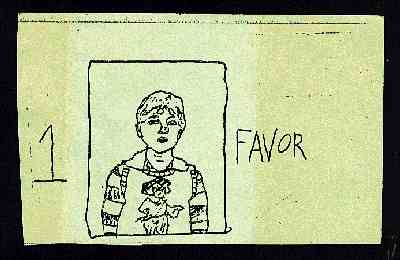 The Obverse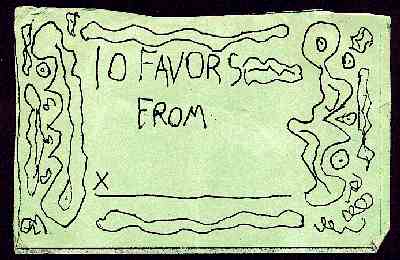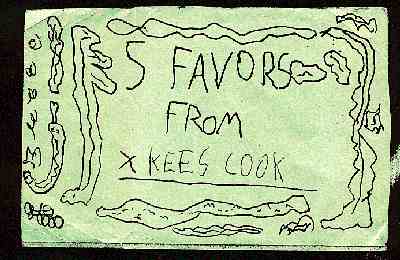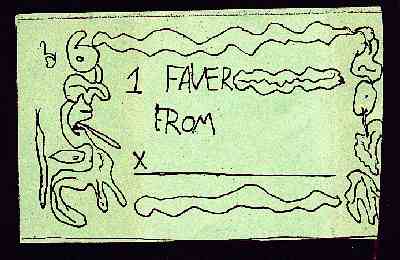 ---


Website Provider: Outflux.net,
URL:http://jnocook.net/favors/index.htm
---