The Leo Toaster

by Kirsten Daleske
Here I am, your Rival Brand Electric Bread and Pastry Toaster.
My convenient dial lets you decide just how dark you'd like your pastry to be.
Notice my delicate lines. Thrill to my warm and delightful heat. Wonder at my feminine touches. Feel the ergonomic slope of my lever. Note my artful color combination, the Snow White and Corn Flower Blue.
Oh! That ALL kitchen equipment could be THIS breathtaking...
[virgo]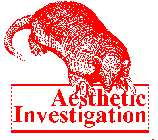 ---

Website Provider: Outflux.net, www.Outflux.net
URL:http://jnocook.net/toasters/leo.htm
---